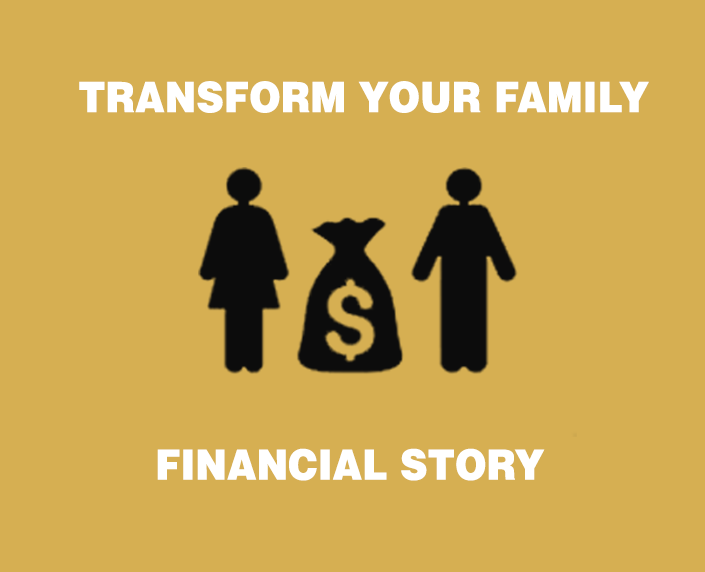 Transform Your Family Financial Story & Legacy
What if we had a deeper understanding of why certain people in our families are behaving the way that they behave and why we ourselves behave the way that we behave in our families?

How would that impact the way we make and invest money? Would that make it easier for us to build generational wealth by making it easier for us to work together?

When I started the work I do with money, I was US$60,000 in debt and struggling with panic attacks every time I had to manage money. I was also struggling with making money and receiving money - I made less than US$500 in 3 years in my first business.

I decided to focus on becoming debt free and increasing my savings and centered my research and work on managing my emotions with money and developing exercises to help me with this. This worked very well when it came to changing my spending habits, but it wasn't as effective when it came to building my business and increasing my income.

I started to notice how I would always get to a certain point in my life and start manifesting emergencies and have difficulty making more than a certain amount of money.
I would also feel extremely guilty whenever I found myself making more money than what I saw my mom make (somehow my dad didn't trigger me as much), which made it hard for me to hold on to money or make more money.
I started asking myself why we feel the emotions we feel and how we get to feel all these emotions.
Why was I still feeling these emotions and triggers even when I was managing my emotions? Why did certain people and/or events trigger me to get rid of money or suddenly stop making money in my business?
This led me to the work I currently do on trauma, intergenerational (ancestral trauma) and the nervous system and looking at how trauma is passed down from generation to generation.
Most of us have no clue why we behave the way we're behaving with money, because we've been taught that our issues are mindset, so we spend hours doing positive affirmations and mantras.
We haven't been taught that we carry our ancestors' money trauma and wisdom in our bodies.
We learned how to behave with money from our parents and they learned from their parents and their parents learned from their parents, which means most of our behaviors with money are passed down from generation to generation.
As children we observed and learned how to behave and react to money by observing the adults around us. Our nervous systems co-regulated to our caregivers' nervous systems whenever they dealt with money, which means our nervous systems reacted to money in the same way our caregivers reacted to money.
Some of us are constantly anxious, worried and scared of money and we aren't even aware that some of that fear and anxiety is not even ours.
My sister and I lived with my uncle in my teens. This would go on until there was no money left to buy food, pay for water or electricity, pay the mortgage etc. at around about the 5th of the month, my uncle would start asking my grandmother (his mom who was also a pensioner) for money for petrol (gas), for food, for electricity.
My uncle held a high profile position and made a lot of money, but he was a spender and was "overly generous," in fact the whole family said that.
When payday came our house became a party haven, he hosted some of this country's top politicians and celebrities – it was nonstop braais (BBQs), alcohol and gifts and the party did not stop until the money stopped.
Think "The Great Gatsby", except people went home every evening.
During this time my uncle was on top of the world, you could not tell him anything. We just had to wait out this phase.
This would go on until there was no money left to buy food, pay for water or electricity, pay the mortgage etc. at around about the 5th of the month, my uncle would start asking my grandmother (his mom who was also a pensioner) for money for petrol (gas), for food, for electricity.
When he had no money, he was withdrawn, frustrated and sad.
It was a life of feast and famine; what I didn't know at the time was what it was doing to my nervous system. All I knew was I didn't like how my body felt in that house and I definitely didn't like how it felt when my uncle had money.
When we feel unsafe with having money, we will feel anxious; our nervous system becomes dysregulated, and we have to get rid of money.
As a child (add to that my energy sensitivities), I sensed his nervous system and our nervous systems co-dysregulated where money was concerned. My nervous system learned through programming (or what I love to call osmosis) that having money was not safe.
So naturally, as I got older, my natural instinct was to protect myself by getting rid of money and of course my teen self would hijack the older me, even with all my finance education (I have an MBA and am a Finance graduate), and I spent years creating a life of feast and famine. I would make lots of money and spend it as fast as I could. I would never have a clue where the money went.
When I started understanding the root cause of this behavior and understanding my family story around money, using the tools in this course, it was like a lightbulb went off - I could finally release the shame of my behavior, which gave me permission to create space for my own healing and to start healing my feelings about my family.
I created this course for the cycle breakers - those that want to start transforming their money story and their family money story.
Those who are done with feeling ashamed for things they inherit but now have to heal and fix.
If this is you, then I welcome you to this course.
The course consists of recorded classes, guided meditations and journal prompts to help you connect with your ancestors so you can understand the root of your financial behavior and why you and people in your family behave the way you do with money so you can change this behavior and transform your relationship with money and how you relate to your family when it comes to money.



DURING THIS 5 DAY COURSE YOU WILL LEARN:
To stop giving money you don't have to please your family, which will lead to increased savings for you
Your ancestral background impacts your current relationship with money so you can break the generational cycle and start making wealth focused financial decisions
How to set financial boundaries about money without destroying your family relationships so you can focus on investing your money and growing it
How to give and help others financially without feeling used and manipulated, which will help you create better systems for giving and receiving support so you don't grow resentful
How to break the family cycle of dependency and help the people you love help themselves so you start building generational wealth as a family
Your Instructor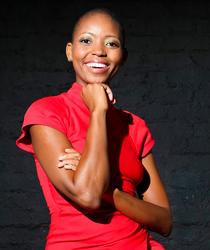 My name is Vangile Makwakwa, I help women of color heal ancestral money trauma so they fall in love with their bank accounts, increase their income and live their best lives.
I'm the Founder of wealthy-money.com and the The Author of "HEART, MIND AND MONEY: Using emotional intelligence for financial success."
I am also the host of the Property Magicians Podcast.
Frequently Asked Questions
When does the course start and finish?
The course starts now and never ends! It is a completely self-paced online course - you decide when you start and when you finish.
How long do I have access to the course?
How does lifetime access sound? After enrolling, you have unlimited access to this course for as long as you like - across any and all devices you own.
What if I am unhappy with the course?
We would never want you to be unhappy! If you are unsatisfied with your purchase, contact us in the first 30 days and we will give you a full refund.