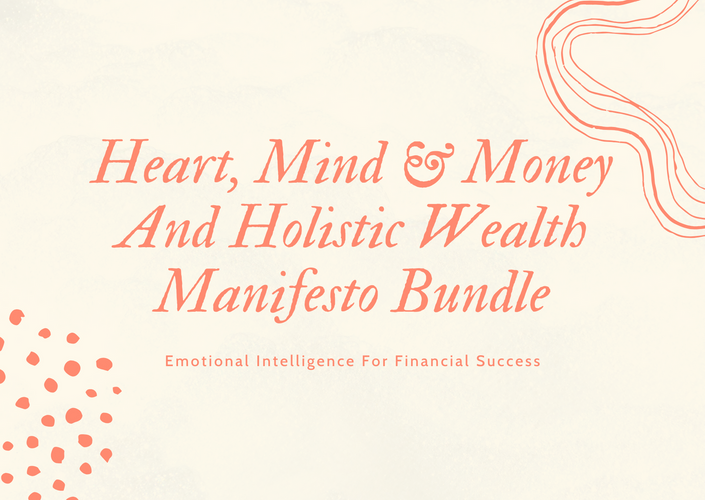 Heart, Mind & Money And Holistic Wealth Manifesto Bundle
Emotional Intelligence For Financial Success
Struggling to save & invest your income?
Financially stuck?

Could your emotions hold the keys to the financial freedom you dream of?
Welcome fellow wealth creator!
My name is Vangile Makwakwa and I'm the author of Heart, Mind and Money.

The purpose of this book is to open your eyes to how your emotions are influencing your finances.
The accompanying workbook The Holistic Wealth Manifesto guides you through a step by step program to begin unlearning years of unconscious emotion fueled behaviors around money, and sets you on a path to creating the life you want!
The only emotion we tend to associate with money is Stress!
In Heart, Mind and Money you'll start to understand that stress is caused by many different emotion, the book gives you simple exercises that unlock your hidden feelings towards money.
The Holistic wealth Manifesto gives you exercises for how to practically confront these hidden emotions and free yourself from the month to month struggle of boom to bust. So you can accelerate into creating the life you really want, on a solid foundation of financial success.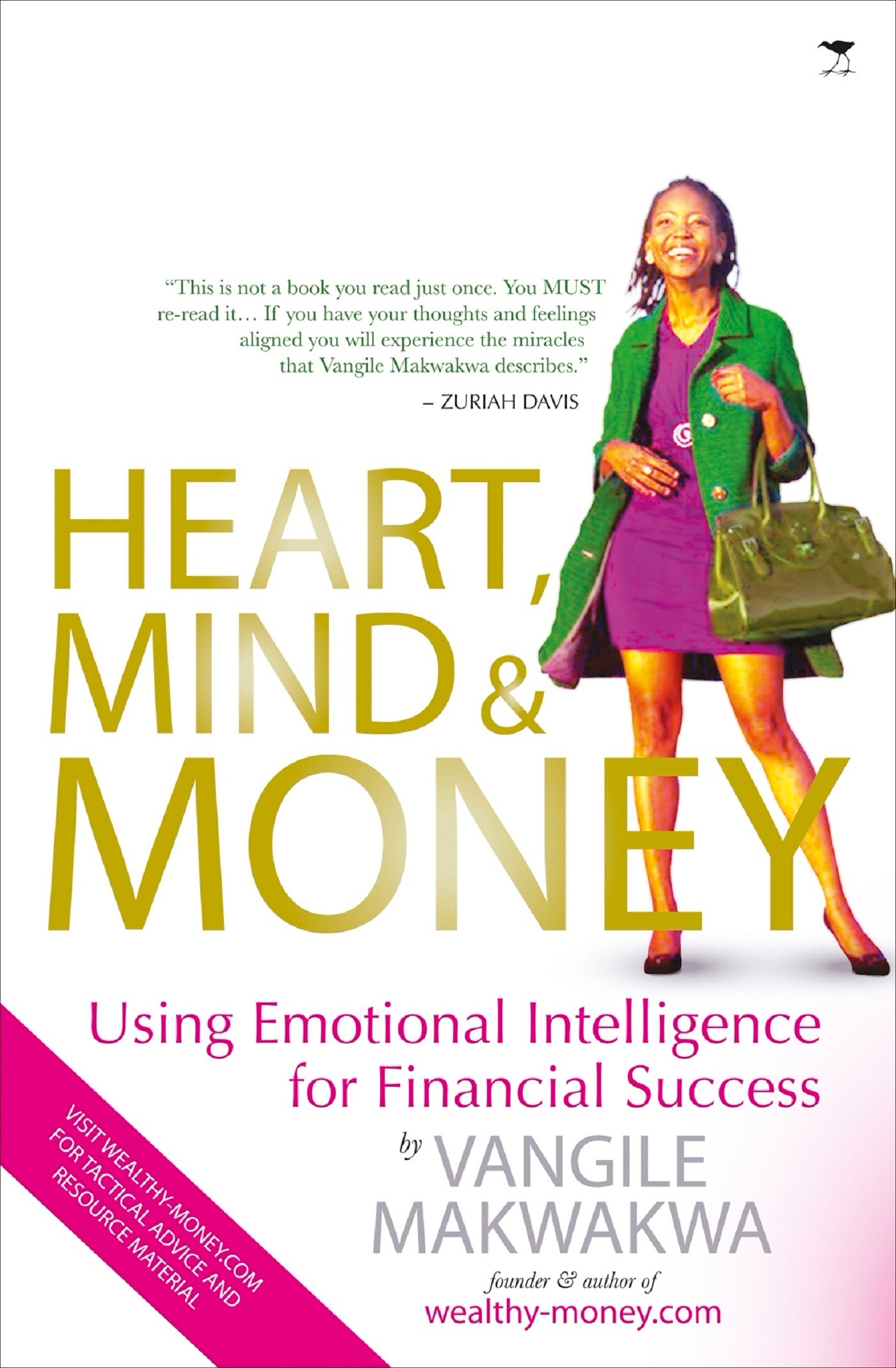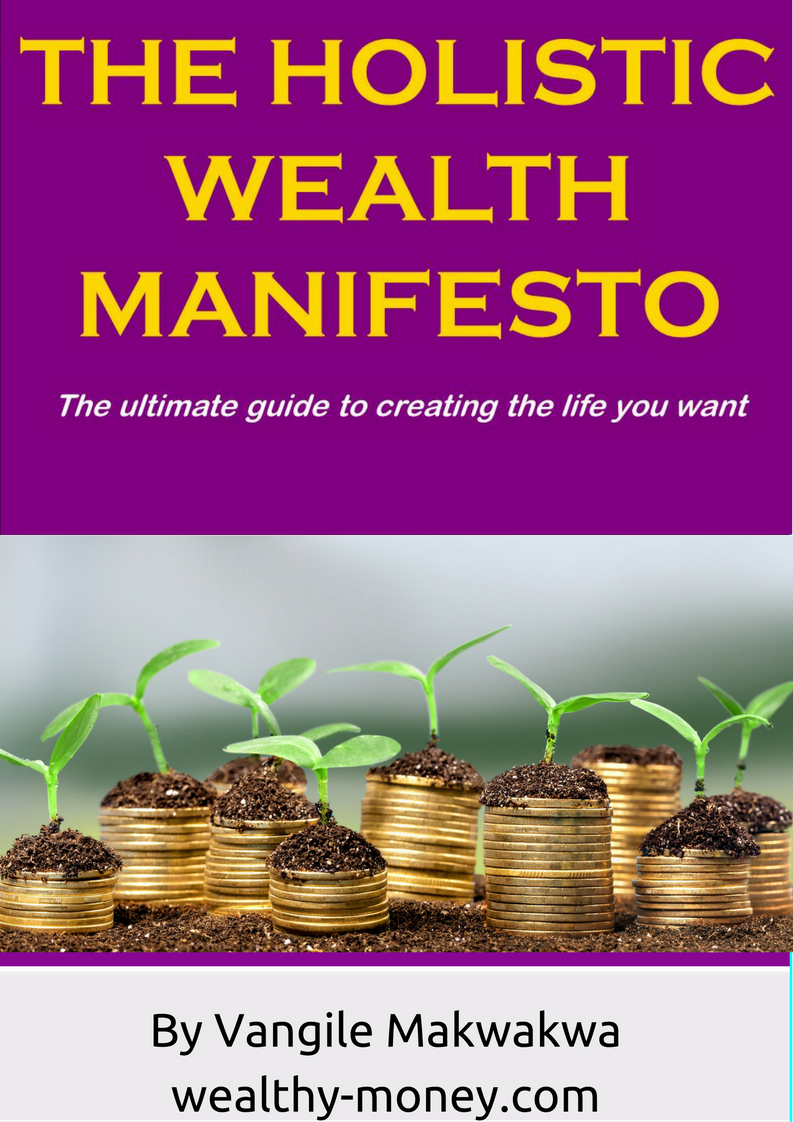 Do you know what you're doing with the money you earn or does it have a life of it's own?
Does money disappear as soon as it enters your bank account?
Do you find yourself stalling when you have to charge for your work or invoice clients?
This is your chance to take control of your finances by discovering and healing how you really feel about money.
Most of our beliefs around money, are taught to us by society, our families and ourselves; through stories we create around money, often based on our life experiences.
But are these stories the truth about money?
Are these beliefs about money helping you to live your best life?
Do you even know what beliefs you hold about money?
Heart, Mind and Money is a map to finding and understanding these stories, feelings, and beliefs that you hold about money. The Holistic Wealth Manifesto is a companion workbook to safely guide you on your journey to releasing these damaging emotions, and allow yourself to truly begin to live the life you deserve.
Through reading Heart Mind and Money, and doing the simple exercises contained in The Holistic Wealth Manifesto you can:

Reach your goals with ease, when you begin to recognize, understand, forgive and release, self sabotaging behaviours rooted in old belief systems

Identify, isolate and treat the emotional wounds behind how you spend and save money

Increase your productivity when you release the emotional baggage holding you back from taking action

Increase your income by recognizing, forgiving, and releasing the habits that deflect earnings from entering your bank account

Discover your emotional money habits
WHAT PEOPLE ARE SAYING: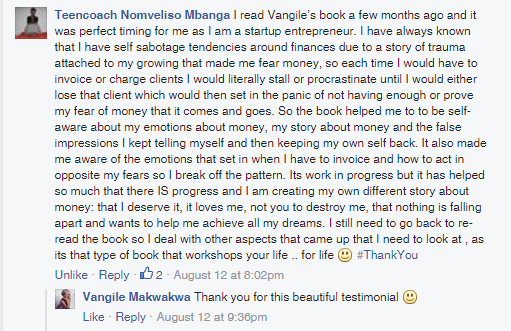 ---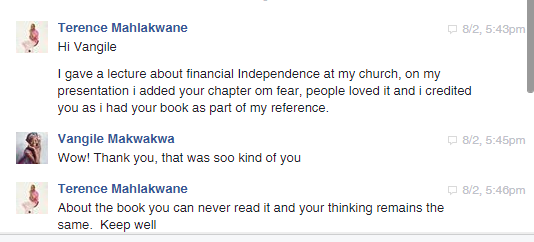 ---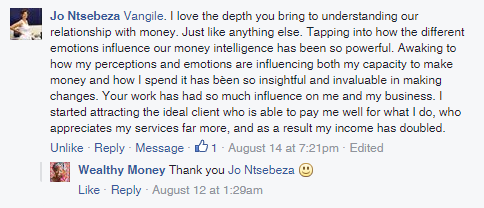 ---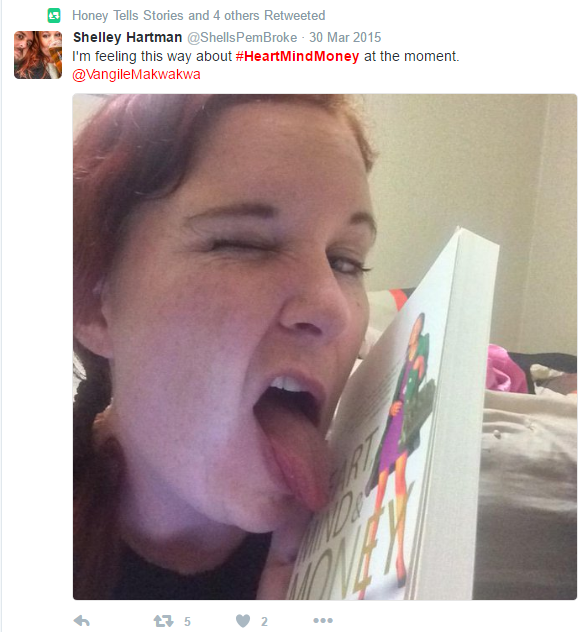 ---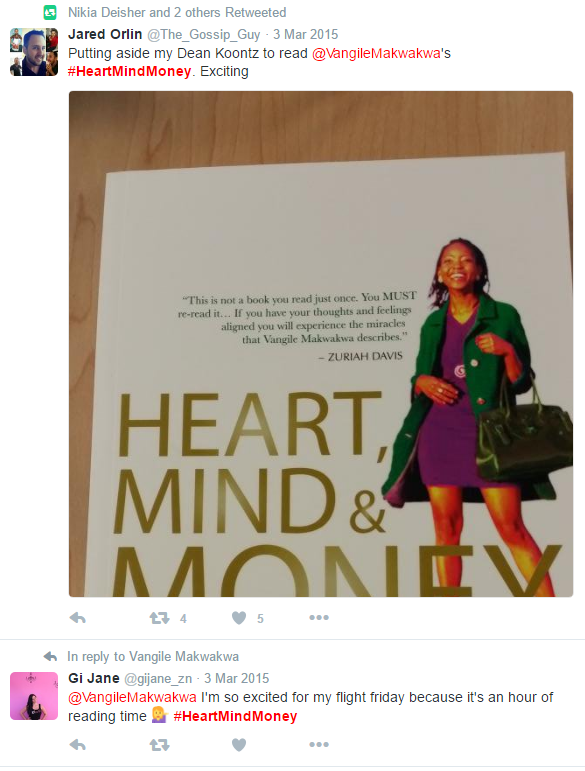 ---

You can begin using your money to build the life you want today, with
Heart, Mind and Money
&
The Holistic Wealth Manifesto
Your Instructor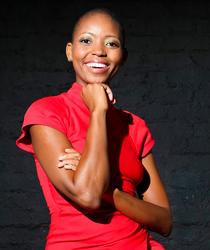 My name is Vangile Makwakwa, I'm the Founder of wealthy-money.com and the The Author of "HEART, MIND AND MONEY: Using emotional intelligence for financial success."
I'll be guiding you through this ground breaking boot camp.
I've used and devised all of the course material in my own life. Growing from heavily indebted graduate to a financially in control first time homebuyer on my favorite beachfront!
You can learn more about me and what I do in the video below:
Change the narrative of your money story today!
Frequently Asked Questions
Can I download the book once I purchase it?
As soon as you purchase it the book is yours and you can download it or read it on our platform. It's up to you. You can read it on any PDF reading device
How long do I have access to the book?
How does lifetime access sound? After buying the book, you have unlimited access to it on this website for as long as you like - across any and all devices you own. And of course you can choose to download the book and always have it with you