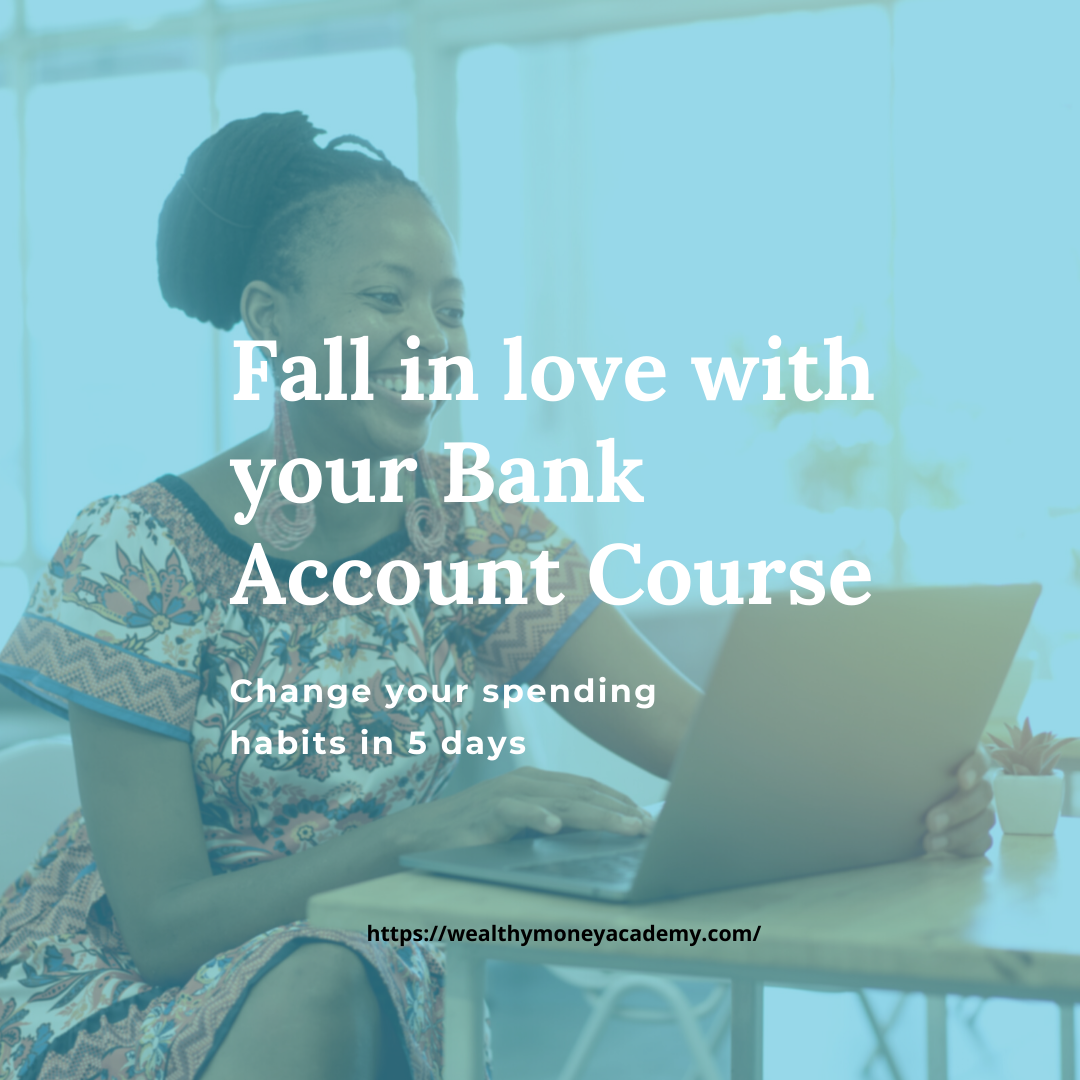 Welcome fellow Money Magician!

My name is Vangile Makwakwa and I am here to help you unlock your inner money guru so you can start to fall in love with your bank account. Let me start by asking you some questions

Do you sometimes feel overwhelmed by your finances?
Like no matter how hard you work, you never have enough money?
Or you just work hard for money and it doesn't come easy or stay?
You could be making these 3 money mistakes:
1. Not being present with money in this moment
This is a mistake I made for years.
I'd always tell myself that things would be better tomorrow and I'd run away from looking at my finances in the present moment.
I could barely sit down and look at my bank account, create a budget, write a financial vision or even come up with a plan.
I was living on hop and saying, "Things will work themselves out" or "The universe will provide."
2. Praying or doing positive affirmations but never taking action
Listen, I'm all about the power of the Divine and connecting to Source on this money journey.
In fact there was a time in my life when I'd host 10 hour chanting sessions to pray for a financial breakthrough.
I'd spend 15 minutes a day repeating positive affirmations as I stared in the mirror.
I did all that consistently for 2 years.
And you know what?
Nothing shifted; in fact I got more depressed.
Looking back I realise that I was waiting on a greater power to save me, when what I needed was to save myself.
I soon realized they God/The Divine was waiting for me to help myself.
3. Trying to do it alone/ never asking for help
We all need help at some point; the problem is admitting it and asking for that help.
There are many reasons why we don't ask for help. When I was drowning in debt and struggling financially I refused to ask for help because I didn't want to face my financial issues.
You see the minute we ask for help, we're admitting we have a problem and we can't do it alone and our ego gets bruised, especially if we're perfectionists or we have a strong inner critic.
My finances and my business changed radically when I admitted I had a financial problem and needed help.
Acknowledging that I had a problem with money helped me pay off US$60,000 in debt in less than 5 years, publish a book, launch a company and start traveling full time as I built my company.
I want to help you change your relationship with money, which is why I created this 5 DAY Fall In Love With Your Bank Account Course to help you take the first steps to change your relationship with money.
Courses Included with Purchase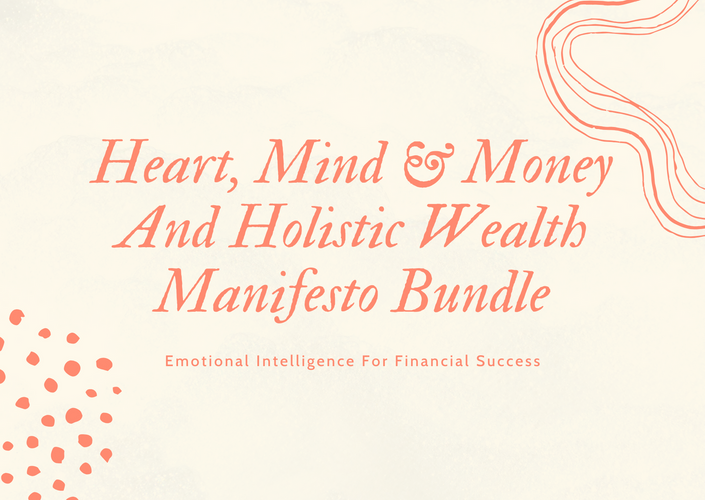 Heart, Mind & Money And Holistic Wealth Manifesto Bundle
Emotional Intelligence For Financial Success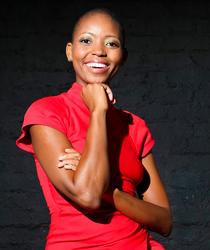 Original Price: $19
---
DURING THE 5 DAY COURSE YOU'LL LEARN:
*To change your spending behaviour and minimise compulsive spending
*Techniques to deal with frustration and anxiety about money
*How to stop avoiding your bank account
*How to take financial action even when you feel scared
*To forgive yourself for any past financial mistakes and get unstuck
WHAT OTHERS SAY ABOUT THE COURSE!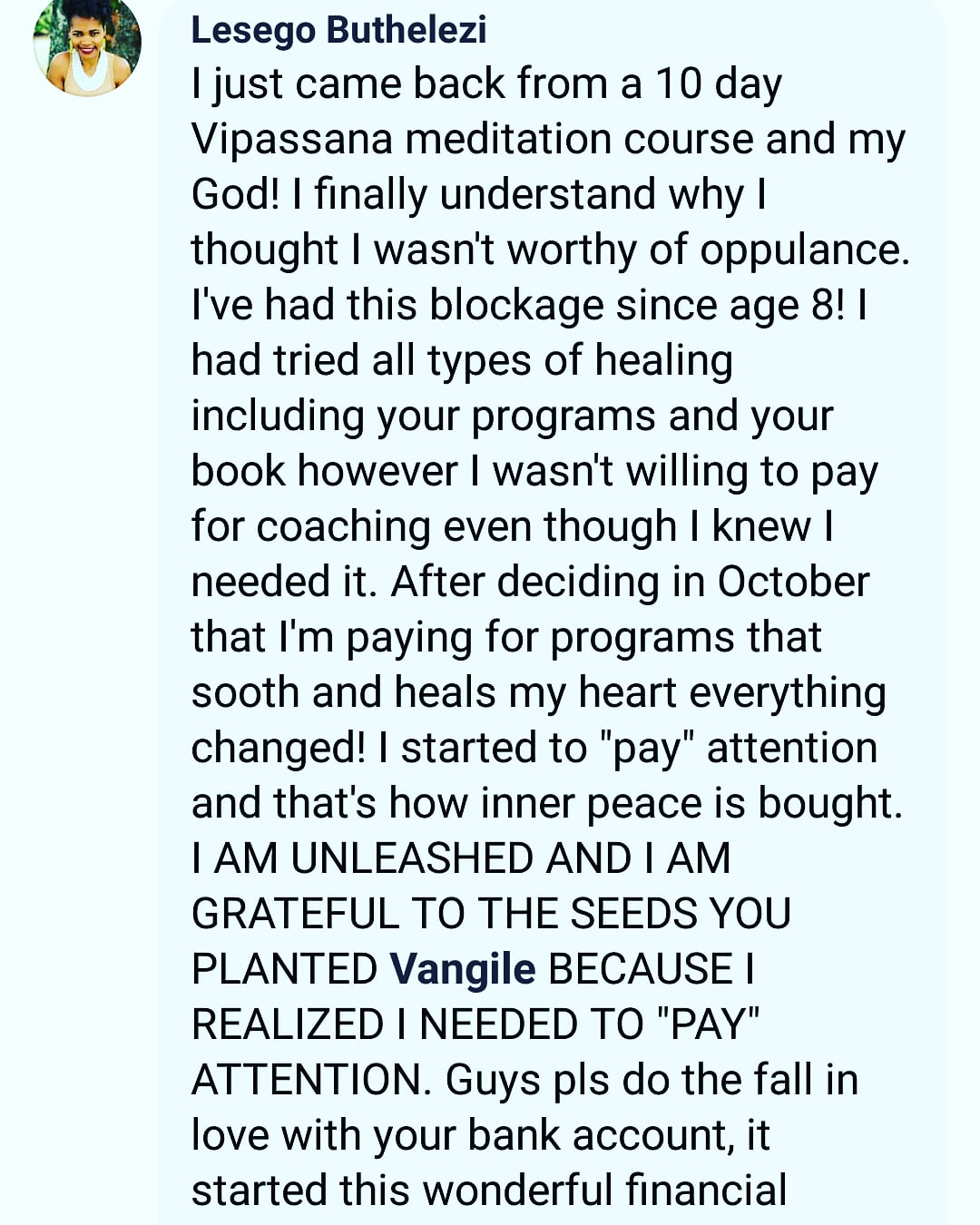 ---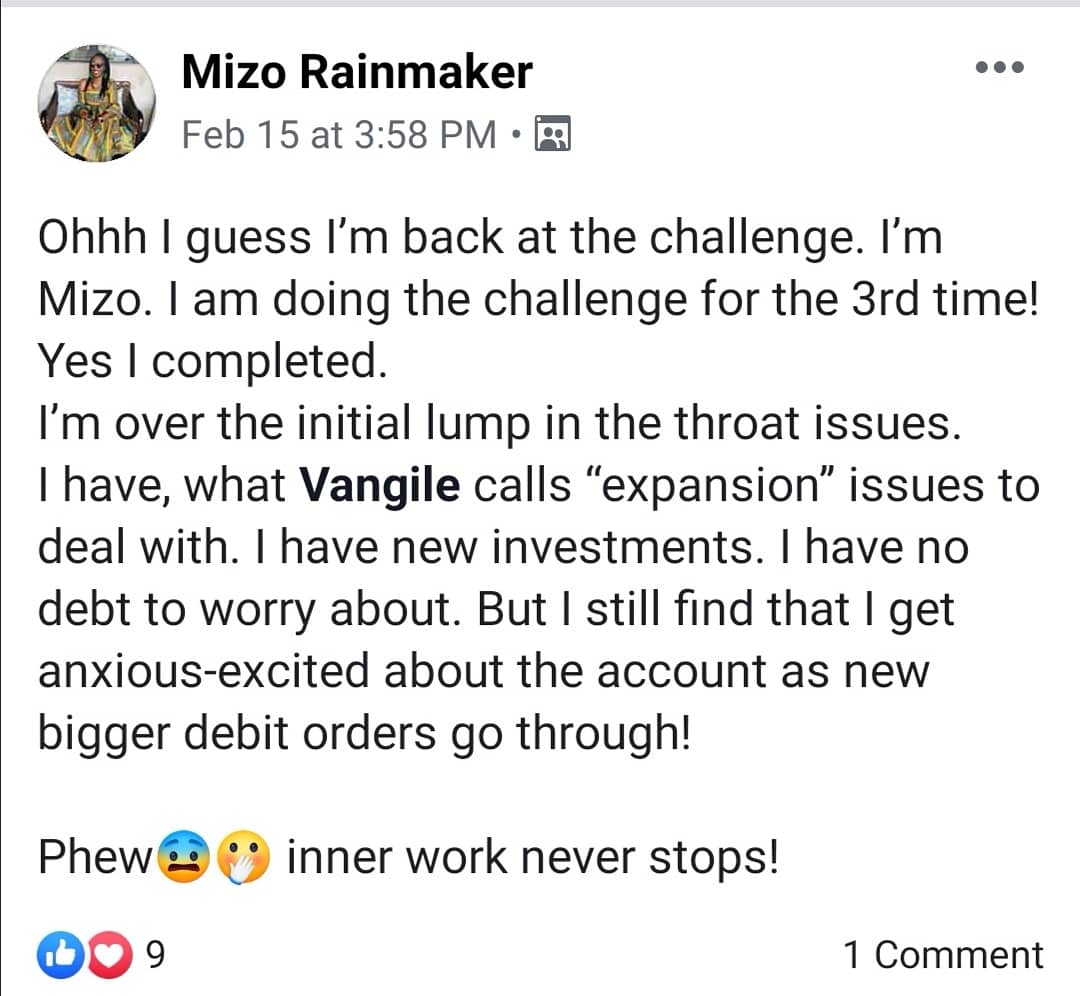 ---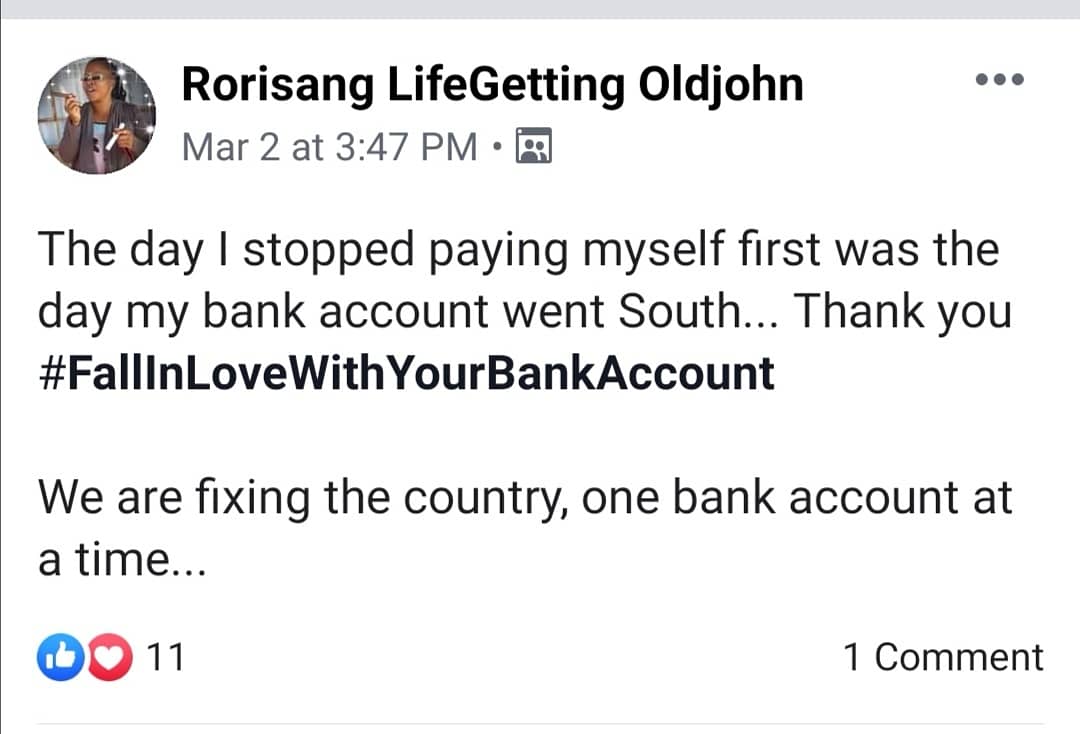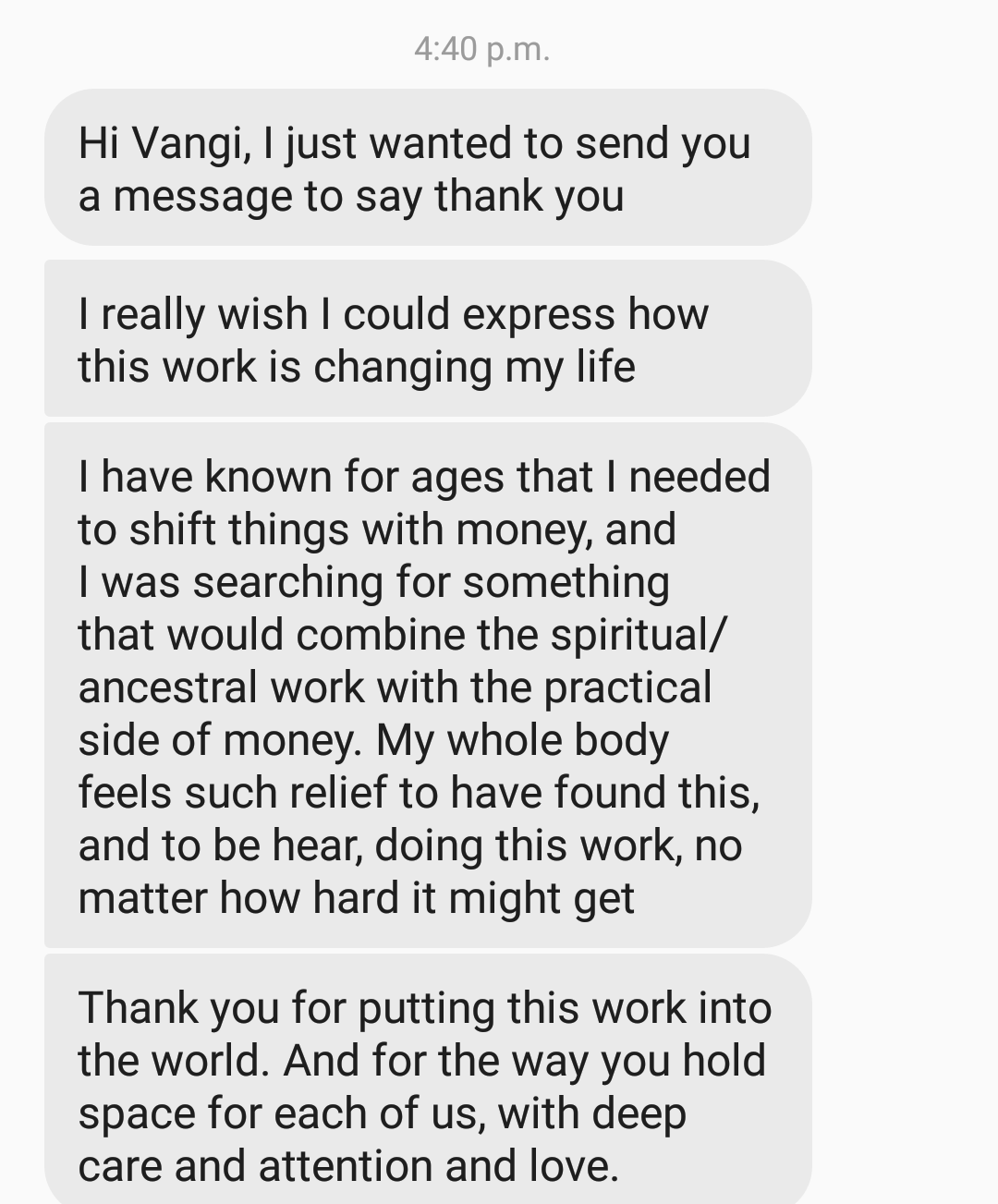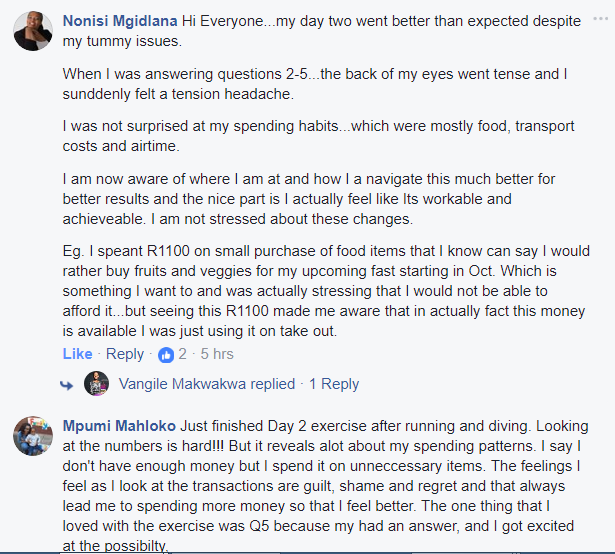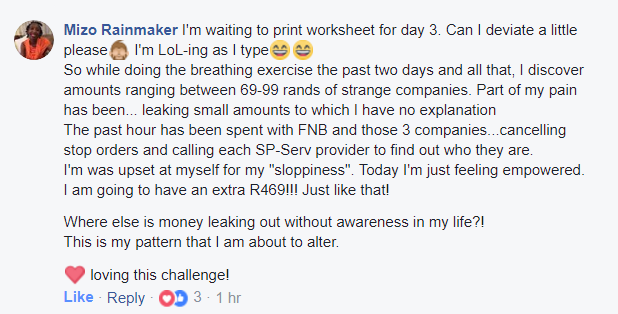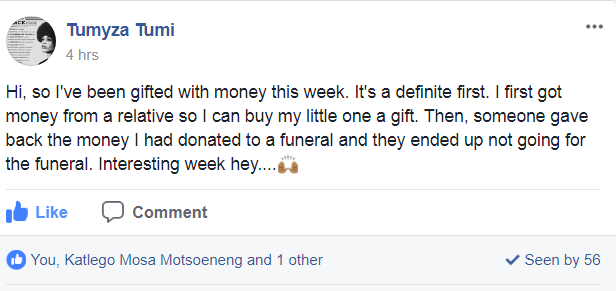 The things I teach in this course are some of the things that allow me to travel debt free and without a credit card as I run Wealthy Money.

I have no blessor (although I am soo not against one 😂😂😂) or significant other who donates to any of my adventures, so all my travels are cash and thanks to this work, in particular being able to fall in love with my bank account.
I have been traveling for 15 years (I started when I was 21 and it's how I ended up with tons of credit card debt); in 2019 my travels have been even more interesting, this year I have been to a few countries and have spent a month or more in each place:
Jan - Morocco
Feb & Mar: South Africa
April: Sri Lanka
May: Vietnam
June & July: Thailand
Aug: South Africa
Sep: Cambodia & Thailand
Oct & Nov: Sri Lanka and Thailand
Some things that made my year (2019) so far:
- I hosted 3 international retreats and am still alive to tell the tale 😁
- I renovated my apartment in Cape Town every square inch and I did it cash
- I increased the rental price on said apartment by 75%
- Launched a real estate podcast with Mizo
- I discovered 5 hour massages and my life has never been the same, 😂😂😊
- I am moving to Sri Lanka semi permanently
I'm not sharing this to brag but because I am also in awe of life and want you to know it is possible to fall in love with your bank account and to change your relationship with money. There was a time in my life when I thought the only way to travel or do the things I want, was with debt or credit cards.
Courses Included with Purchase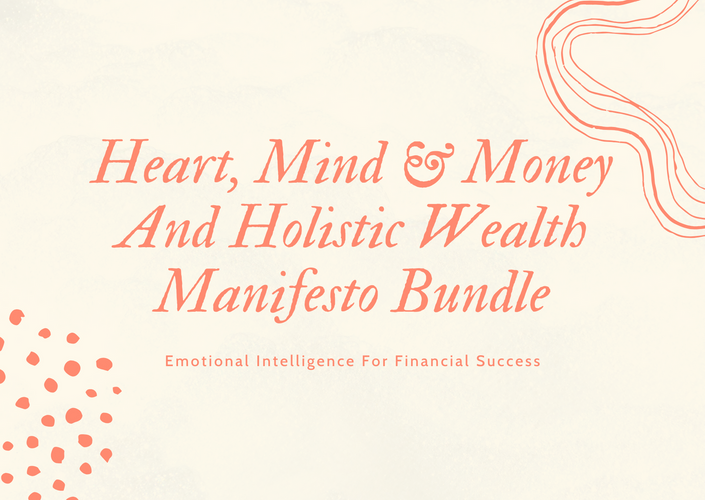 Heart, Mind & Money And Holistic Wealth Manifesto Bundle
Emotional Intelligence For Financial Success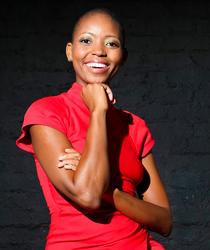 Original Price: $19
MY GUARANTEE TO YOU
I promise you'll be sending me emails telling me how much you love this program as soon as you start. So how do I know this? Because all the students have emailed me about:
1. Quality

The quality and detail that's gone into this course is something I pride myself on. All the exercises and meditations are my own work based on months of research and experimentation for my books.
2. Clarity

All the lessons in this course are designed to give you clarity on your relationship with money so that you can take action with ease. I'm passionate about helping people get financial breakthroughs, so my team and I are always available by email and social media to answer any questions.
3. Changing your relationship with money

You can't get clarity without seeing a change in your relationship with money and when we start changing our relationship with money, we create miracles! Literally!
If you're not happy with the course, I stand by my 30-day money back guarantee.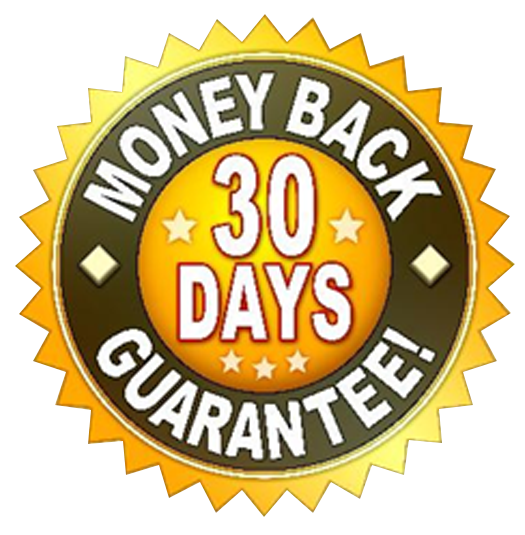 Your Instructor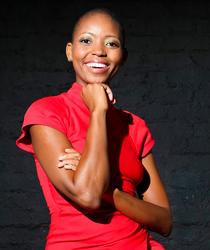 My name is Vangile Makwakwa, I'm the Founder of wealthy-money.com and the The Author of "HEART, MIND AND MONEY: Using emotional intelligence for financial success."
I'll be guiding you through this ground breaking boot camp.
I've used and devised all of the course material in my own life. Growing from heavily indebted graduate to a financially in control first time homebuyer on my favorite beachfront!
You can learn more about me and what I do in the video below:
Change the narrative of your money story today!